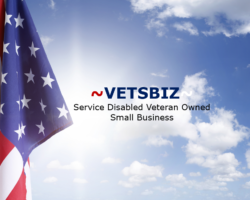 Veteran Enabled Tech Solutions

Service Disabled Veteran Owned Small Business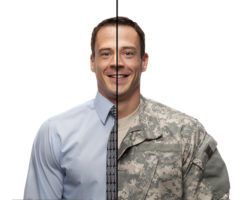 Our services are unique and provide real value to our customers. We believe in our CAIK principle: Communication,  Adaptation and Innovation is Key.  Innovation and Adaptation is vital not only for the success of our clients, but also for our company.
James Smetzer and Richard Greenblum worked in the United States Air Force. James served as both Air Force Reserve Squadron and Group/Wing Commander when Richard was the headquarters Staff Judge Advocate. They talked about starting a business after retiring from the Reserve which resulted in their reviewing business opportunities. After considerable research, and living in the Austin, Texas area high-tech hotbed, James and Richard decided to utilize their extensive professional networks and venture into IT. They formed Veteran Enabled Tech Solutions LLC, "VETS or Vetsbiz", in July of 2018. Today, VETS is a service disabled veteran and 100% veteran owned entity specializing in Information Technology products and services.
The Vetsbiz team is made up of very experienced people in their positions. The average time in IT is 30 years.  Degrees include PHD in CIS, MBA's, Engineering, Legal, Business Management. Special industry certifications and training include: ITIL, Security, Cyber Security, Program Management, Networking, Storage and Storage Analysis, Microsoft Engineering and more.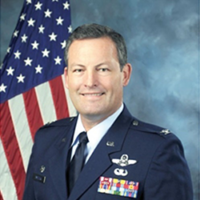 James Smetzer, served 30 years in the Air Force active duty as a fighter pilot and the Reserve retiring as a Colonel. He served in various Headquarter and command positions. He completed his undergraduate studies at the USAF Academy and his MBA at the McCombs school of Business, The University of Texas Austin. As a disabled veteran he formed Veteran Enabled Tech Solutions LLC along with his veteran partner to give back to the country that gave so much to him.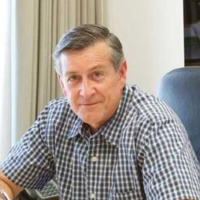 Richard Greenblum /  General Counsel
Richard Greenblum served 2 years in the Texas Army National Guard and more than 22 years in the Air Force Reserve as a Judge Advocate General retiring in the rank of lieutenant colonel. He served at both wing and headquarters levels.  Richard obtained his Bachelor of Science from Texas A&M and law degree from St. Mary's University Law School.  He is the co-founding member of Veteran Enabled Tech Solutions LLC.